The Week in Search is a weekly column produced by the Studio team to keep marketing professionals and ecommerce merchants up to date on changes in the search industry, and provide valuable context on what it all means. If you have questions or think we missed something, email us directly.
Google's May 2020 Core Update Continues to Cause Headaches for SEOs
Google began rolling out a broad core updates on May 4th. In an announcement on Twitter, they said it would be rolling out over the next 2 weeks.
Almost immediately, SEOs and website owners were lamenting their traffic drops and fluctuations. People also began speculating what the updates were targeting. Here's what we've got so far:
This update targeted large vs. small brands, many saying that the update benefitted larger brands
This update was a reaction to untrustworthy or unverified information about COVID-19 and thus impacted health and medical websites again, sort of like a Medic Update 2
This update was targeting search intent and narrowing down how Google shows sites for specific searches, which would account for drops in traffic but not necessarily a corresponding drop in revenue or leads from the website
Search Engine Journal has published a What We Know post about the 2020 Update that consolidates analysis and information from a several companies analyzing results. Their takeaways include the points above but they also point out a few additional impacts. Notably:
SERP features, like rich results and schema, are in flux
Local search has seen some major changes, seeming to come from the number of backlinks going to the business website, even if those links aren't high quality
In an interesting bit of transparency, SERoundtable.com author, Barry Schwartz, has penned a post saying that his own site has taken an 30% hit from this update.
Studio Takeaway: We've seen a lot of movement in our clients' traffic and impression numbers. (Our own site has seen ZERO impact, though.) This update doesn't seem to be targeted at a specific niche. In fact, the biggest trend that we have seen thus far is that sites that we're showing a lot of improvement over the last 6 months have seen what I'd call a "correction."
According to our own data and the analysis of industry experts, the best explanation for what is going on seems to be related to user-intent. Google seems to be narrowing the focus of results, testing out their relevance metrics.
Bottom line, even if you've been following Quality Raters Guidelines, you're still going to see some fluctuation, BUT, rest assured, nothing has changed with how Google defines a "high quality" page so we expect to see a return (at some level) of previous rankings over the next month.;
Google Search Console Explainer Video on Security Issues Reports
In keeping with their transparency push and providing plenty of background and information on their products – both old and new – Google has published a new informational video on Google Search Console's Security Issues Report.
This video features two new faces for SEOs. Daniel Waisberg is a Search Advocate at Google and he teams up with Aurora Morales, a Trust & Safety Policy Education Strategist to talk about how website owners can utilize the Security Issues report, understand warnings, fix problems, and request review from Google.
Google Gives Mixed Messages on the Importance of Ranking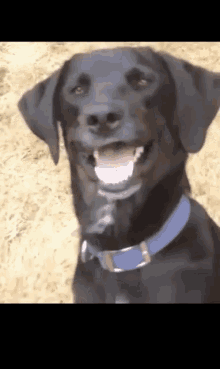 This week, John Mueller and Danny Sullivan gave two very different pieces of advice about ranking high for search queries and what it means.
In a Reddit thread, a user asked about being able to achieve a #1 ranking and John Mueller responded:
"Ranking isn't always the goal, your site can rank well but if nobody searches for it, that's not really useful. From that, great content alone, even if it's world class, does not mean you'll get great traffic. And, understanding computers doesn't change that part either."
Then in a Twitter thread, Danny Sullivan (Google's search liaison) said that page 1 ranking means you're doing something right:
"Being on the first page is a sign you are indeed doing all the right and great things to have good content. Rankings do change often; the update itself takes more time to rollout. So you might see changes to come that might help you."
Studio Takeaway: While I understand Mueller's point that you want to focus on quality content for users, that's really just a means to and end. The goal for any website or ecommerce store is to get as much traffic organically as possible and the way we do that is adhere to Google guidelines on what type of sites they like to show.
I think Mueller's advice is good, but he shouldn't lose sight of why we're all here: to be the best.
Other Interesting Links