The Week in Search is a weekly column produced by the Studio team to keep marketing professionals and ecommerce merchants up to date on changes in the search industry, and provide valuable context on what it all means. If you have questions or think we missed something, email us directly.
Google Announces January 2020 Broad Core Algorithm Update
This week, Google announced that they released a broad core algorithm update. It's called the January 2020 Core Update and – big surprise – they don't have any specifics associated with what the algorithm change includes. Here's the announcement:
They followed up their announcement to state that this particular update is going to take a couple of weeks to fully roll out.
No direct feedback on what the update is targeting or what industries might be affected, however SERoundtable published a post that catalogs feedback from various SEOs. The general consensus is that the update is mostly helping improvements, however there are a few here that have take a hit.
Studio Takeaway: There's been internal chatter for weeks, really since the new year. With this announcement, SEOs should be keeping an eye on their rankings with site tracking tools or with Google Search Console and see what's happening.
At this point, the expert advice we could offer is pretty much in line with the boilerplate tweet that Google includes as part of their algorithm update announcements: be authentic, write good content, don't mislead your customers, and try and be an expert.
Google Launches "Popular Products" Search Feature That Utilizes Product Schema on Mobile
This week, Google announced a brand new mobile search feature called "Popular Products."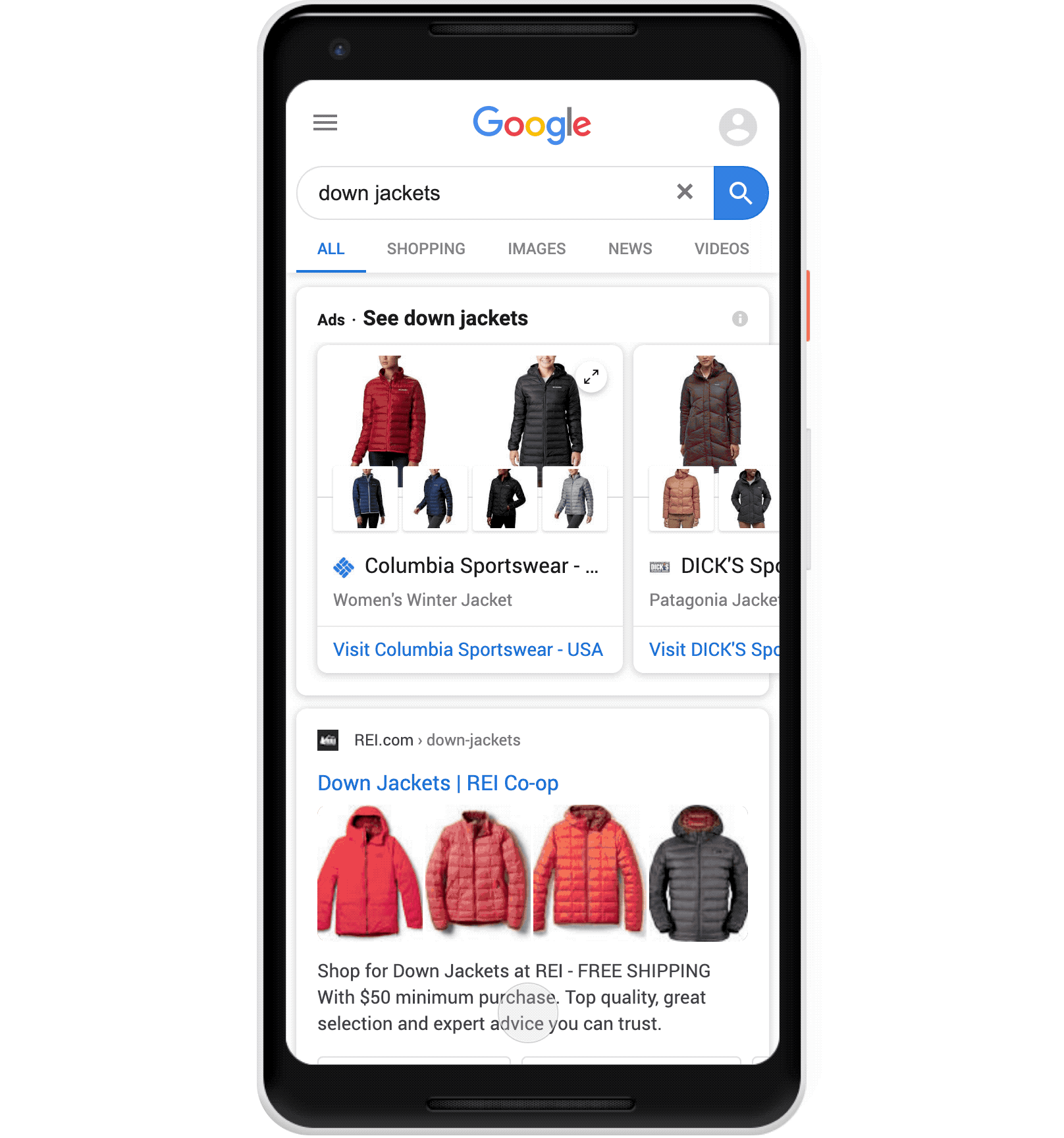 This nifty little feature will aggregate all relevant products based a user's search query and display that information in an easy-to-see, easy-to-shop widget. The goal, according to Google, is to give users a quick glance at all brands that have products that fit your description.
In order for merchants to show up in this feature, retailers need to have properly setup product schema and/or submit their product information through the Google Merchant Center.
Studio Takeaway: This service is free for retailers who have the proper data on their site, so we feel this is a great feature geared towards making the shopping experience easier for those looking for that type of content. It's also a use case for having properly setup schema on all of your products.
Google Rolls Out Search Console Training Videos
Google has published a series of training videos for users to learn about the various features of Google Search Console and how to use that data to improve the performance of their site.
According to the announcement, this was something that Google planned to launch with the roll out of new Google Search Console in 2019.
Studio Takeaway: These are great! You can watch the entire playlist here.
Google Launches Favicon First Desktop SERP Layout
This week, Google finally rolled out the favicon first SERP layout (at least in our offices across the board). The new layout features the site's favicon top left with a black breadcrumb URL to the right. Below, users will find the familiar blue, bold Title Tag and green text meta description.
Studio Takeaway: I personally like the new layout. I think it equalizes the look of paid listings and organic listings which might be good for organic results.
However, Richard Falconer from Search Engine Land conducted some user tests between the old and new SERP layouts to see how it impacted people's perception of what was an ad and what was not. You can read it here.
The major takeaways are this:
The changes make it a little less clear what is an ad and what is not: " …people think more things are ads when they are not and may identify real ads less often."
Google launched this update to desensitize users to expanded ad real estate: "The logical conclusion of this approach is that the idea that search results are paid for is normalized, gradually increasing the amount of advertising space which is considered acceptable to users."
Other Interesting Links: