The Week in Search is a weekly column produced by the Studio team to keep marketing professionals and ecommerce merchants up to date on changes in the search industry, and provide valuable context on what it all means. If you have questions or think we missed something, email us directly.
Adding Products to Google Shopping Feed is Now FREE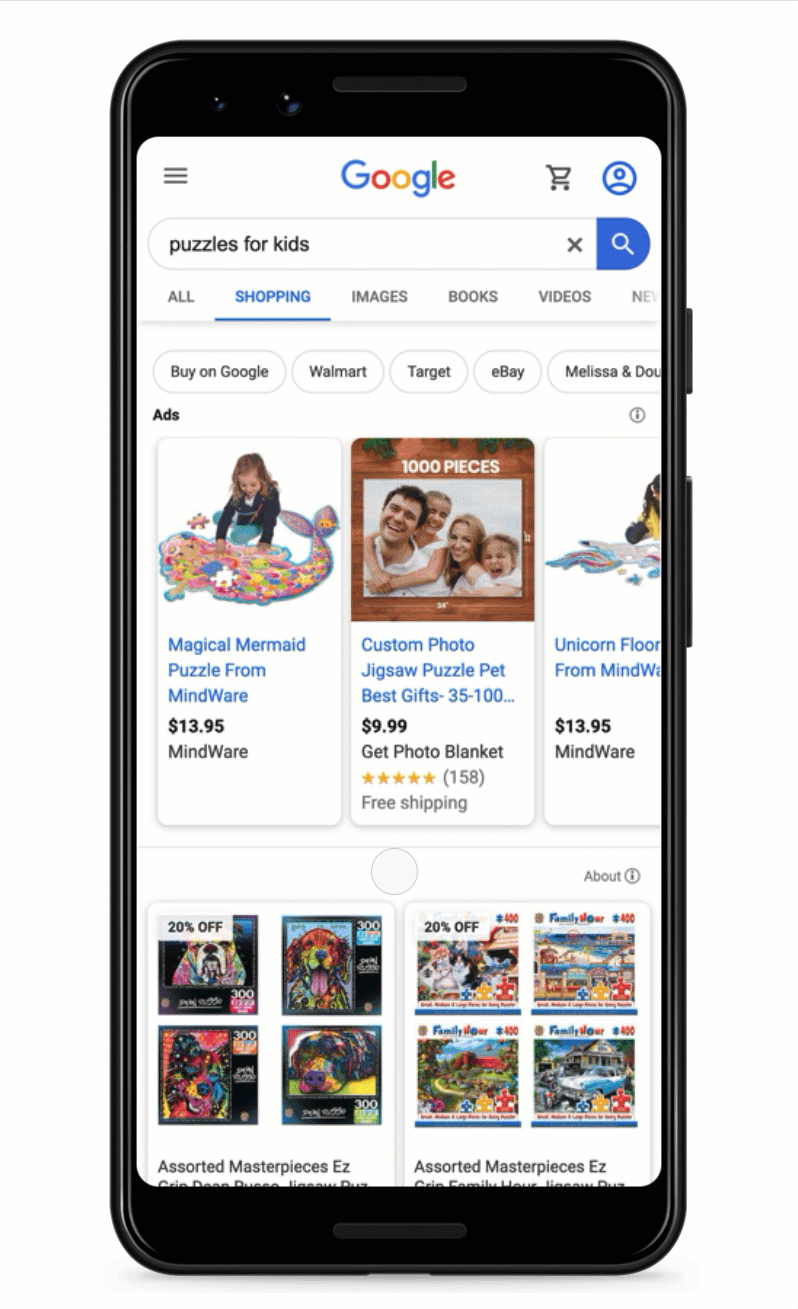 Google has made a big announcement and a big change to one of their biggest paid products. According to a post on the Google's The Keyword blog, results on the Google Shopping tabs is going to be comprised of "mostly" free results. Here's a snippet from the announcement:
"For retailers, this change means free exposure to millions of people who come to Google every day for their shopping needs. For shoppers, it means more products from more stores, discoverable through the Google Shopping tab. For advertisers, this means paid campaigns can now be augmented with free listings. If you're an existing user of Merchant Center and Shopping ads, you don't have to do anything to take advantage of the free listings, and for new users of Merchant Center, we'll continue working to streamline the onboarding process over the coming weeks and months. "
They note that the fast-tracked this improvement in reaction to the COVID-19 crisis.
Studio Takeaway: For our clients, this means more opportunities for ecommerce without any additional investment in getting their products into Google Shopping feed. The impact that this is going to have on the ecommerce industry will be interesting to see, as many agencies (including our own) utilize budget as a primary metric is yet to be seen.
Google Launches New Search Feature for Queries that Don't Return Any Good Results
Google has launched a new interactive search feature this week. For queries that don't have any great matches in search results, Google is going to tell searchers by displaying a message:
Google said that searchers won't see it too often.
Studio Takeaway: Interesting that the search giant would admit that they don't have an answer to everything.
Other Interesting Links