The Week in Search is a weekly column produced by the Studio team to keep marketing professionals and ecommerce merchants up to date on changes in the search industry, and provide valuable context on what it all means. If you have questions or think we missed something, email us directly.
New Google Search Features Helps Connect People with Virtual Healthcare Options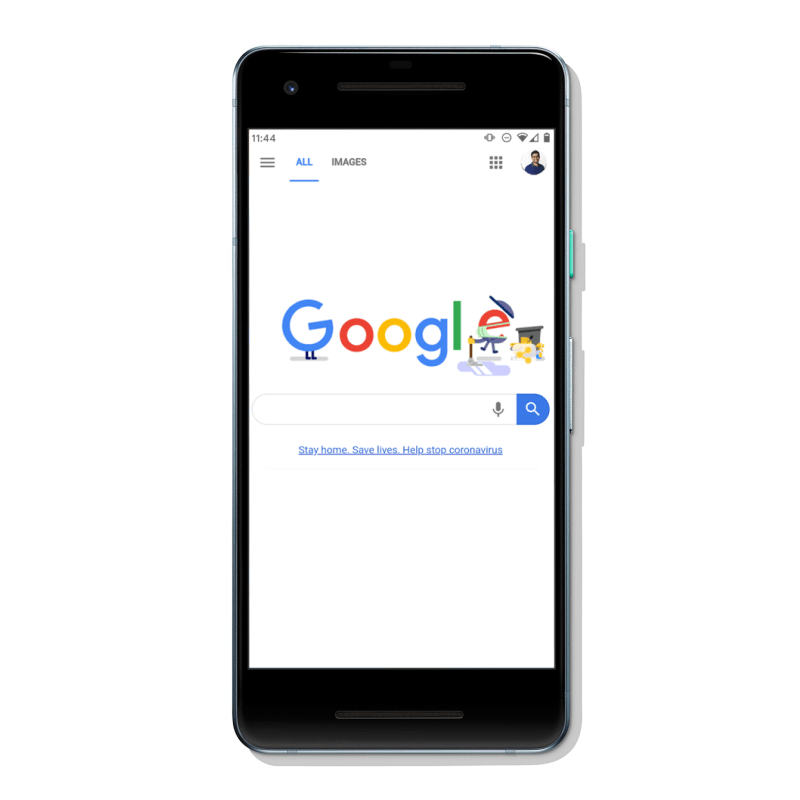 Google has announced some new search features that will help users and searches quickly find virtual healthcare options in search results, according to Google's The Keyword blog.
The announcement details two new search features, one in Google Search and one in Google Maps.
Virtual healthcare providers can include a virtual care offering on their business profile that will display to users and connect them directly to their virtual care website. This information will show in both Google Search's business knowledge graph as well as Google Maps. They've also elevated a business hours snippet to quickly an efficiently update users on open/close status during this time.
The other update is the development of a virtual healthcare display feature. If a person searches something like "immediate care," they'll be presented with a list of virtual, immediate care options that include links to the provider's online healthcare platforms and costs for customers without insurance. These listings will also include virtual care options from around the country.
Google has also put out more information on how businesses can utilize these features.
Studio Takeaway: The feature might seem small, but it indicates that search trends are shifting towards seeking out virtual options as opposed to the geo-centric, locally-focused options that Google is want to provide. As businesses remain closed, more and more users are going to be looking for virtual providers for services they used to get from the community. This may have an impact on local SEO tactics and how you can compete in the virtual services world.
Google Updates Previous Blog Post About Core Updates to Include Soft Metrics Like E-A-T
Through the relentless inquiries from SEOs and industry experts like Marie Haynes, Google has gone through and updated their recent guidelines to include a section devoted to E-A-T guidelines.
While the search giant has repeatedly said that E-A-T is not part of the overall algorithm, it is regularly addressed int he search community and is thought to be one of the main drivers of organic success. Here is the update they made devoted to E-A-T:
"Since we originally wrote this post, we have been occasionally asked if E-A-T is a ranking factor. Our automated systems use a mix of many different signals to rank great content. We've tried to make this mix align what human beings would agree is great content as they would assess it according to E-A-T criteria. Given this, assessing your own content in terms of E-A-T criteria may help align it conceptually with the different signals that our automated systems use to rank content."
That being said, Google has never put out any official guidelines on how to get great Expertise, Authority, and Trustworthiness.
Studio Takeaway: Just this week, John Mueller was talking about how being "unique" can help you rank and improve indexing. He specifically said, "And if your whole website is built up on essentially providing ringtones that are the same as everywhere else then I don't know if our algorithms would say this is a really important website that we need to focus on and highlight more in search."
The implication here is that uniqueness and importance are soft metrics that Google might be looking for when assessing what sites to rank over others. These can play into E-A-T as well since – presumably – if your site has unique, high-quality content, Google will probably think it is authoritative and trustworthy.
Google Adds Additional Schema for Details on Government Benefits in Relation to COVID-19
As organizations work to streamline communication to the public about various programs and availability, Google has been working on deploying new ways for those businesses to quickly and efficiently share that information in search.
This week, Google published new guidelines for the GovernmentService data type. Businesses can now highlight the following properties:
governmentBenefitsInfo.audience
governmentBenefitsInfo.audience.name
governmentBenefitsInfo.name
governmentBenefitsInfo.provider
governmentBenefitsInfo.provider.name
governmentBenefitsInfo.serviceType
governmentBenefitsInfo.url
For more information on how each of these properties are to be used, you can view the guidelines here.
Google Announces Webmaster Conference Lightning Talks to Replace Webmaster Conferences
Google postponed all Google Webmaster Conferences once COVID-19 concerns became a real thing. To mitigate that, they're launching a new series called Google Webmaster Lightning Talks where Google heads of search will discuss topics they would have otherwise covered in Webmaster Conferences.
Here are the presenters and topics you can expect to see in this series:
Martin Splitt: Javascript & SEO
John Mueller: Website security & HTTPS
Danial Waisburg: Structured Data & Search Console
John Brown: Google Monetized Policies (Adsense)
The announcement says that this video series will release videos throughout the year.
Studio Takeaway: The COVID-19 restrictions have been playing out in strange ways. On the surface social distancing doesn't seem like a good thing, but it's actually democratized a lot things that we're normally reserved for special events and cost a pretty penny. Musicians are taking their shows to live streaming, so people are able to see performances they likely wouldn't have been able to otherwise.
In the SEO world, COVID-19 is forcing Google experts to share their presentations to all, not just conference attendees. Otherwise, we would have had to get this information from Twitter livestreams and SERoundtable.
Other Interesting Links